#&160;
$_SerializerTool.serialize($Content, true)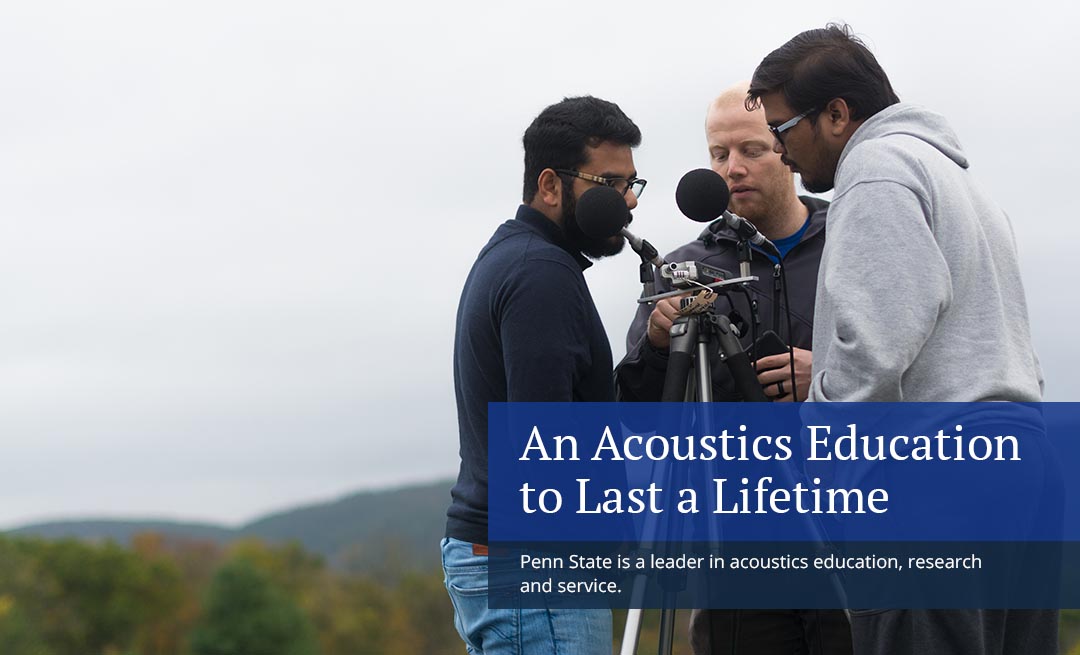 Resident Education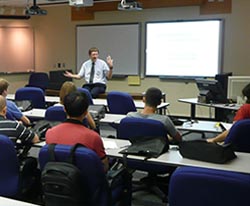 The Graduate Program in Acoustics at Penn State is a unique interdisciplinary program leading to master's and doctoral degrees in acoustics. The program is focused entirely on acoustics, a subject touching many diverse disciplines such as architectural acoustics, biomedical ultrasound, noise and vibration control, transducer design, underwater acoustics, signal processing, aeroacoustics, structural vibration, speech and communication, outdoor propagation, computational methods, and much more.
Distance Education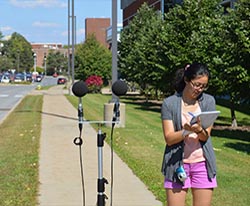 The Distance Education Program was created in 1987 to give full-time working professionals the opportunity to earn a Master of Engineering in Acoustics or to enhance individual knowledge by taking selected courses while continuing to workk full-time. The Distance Education Program utilizes video streaming broadcasts of our graduate course lectures during the spring and fall semesters.
Graduate Degrees
How It Works
Application Information
News
Over the last decade, geothermal energy has progressed throughout the world as an environmentally friendly, sustainable source of energy.