Why Do Bats Sting for Bad Hits?
Disclaimer posted 1/9/17 => this is an INCOMPLETE draft of a page that I am writing. There is quite a bit of content toward that end that needs to be expanded and revised.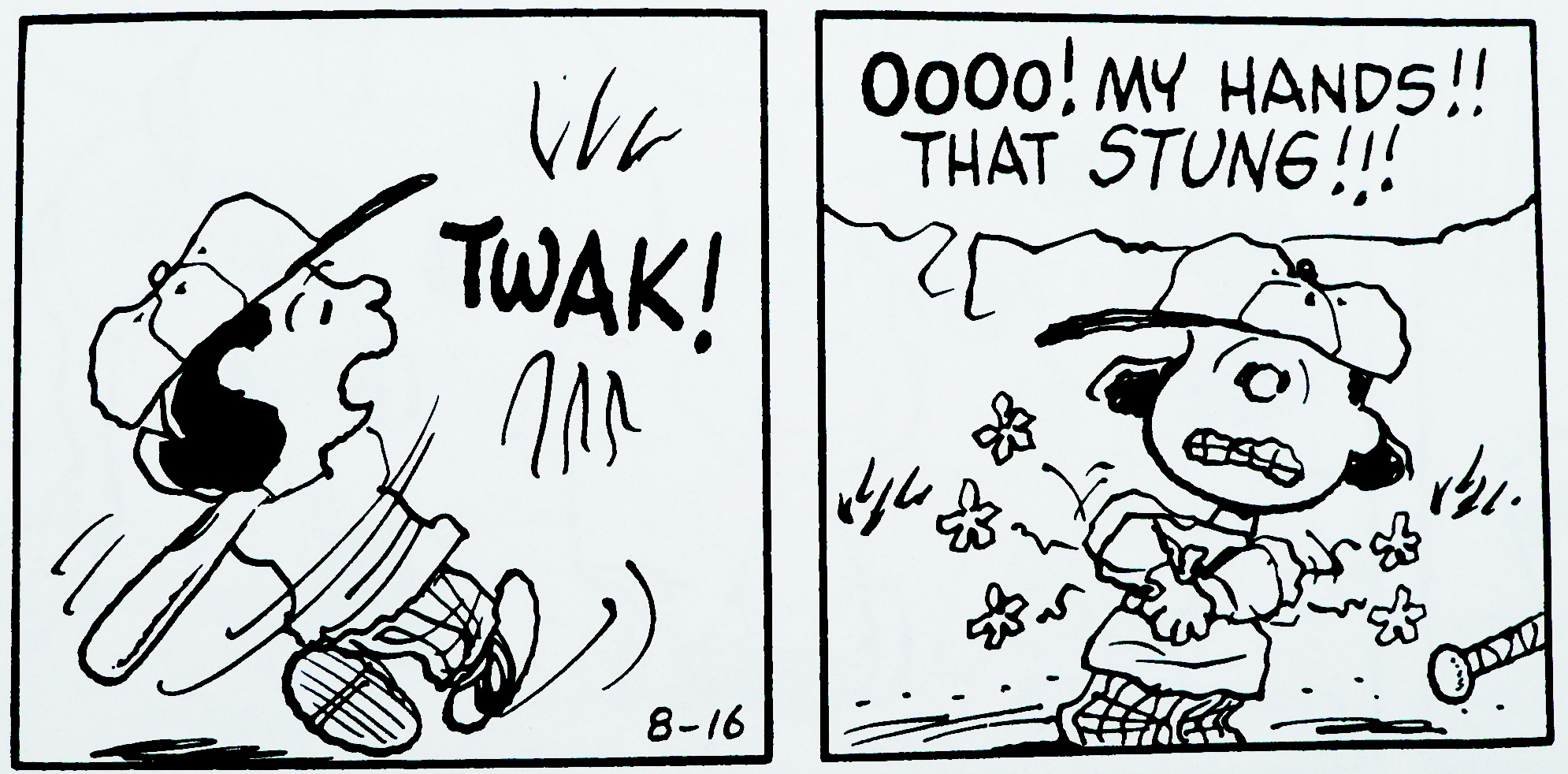 Anyone who has played baseball or softball for some length of time has probably experienced the painful sting resulting from a poorly hit ball. I have seen college players and adults shaking out their hands after dropping the bat, and I've heard from young kids who want to quit playing baseball because of the pain they experience when the ball is not hit squarely on the sweet spot of the bat.
In this web article I'll discuss the vibrations in the bat that are responsible for this painful sting, and what various manufacturers have done in an attempt to minimize the sensation of sting.
If you are interested in a more technical summary of my research involving bat handle vibrations and the problem of sting, here links to PDF copies of two papers I have published in confernce proceedings: