Radiation from a monopole source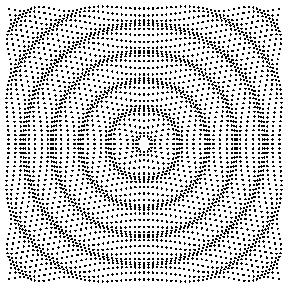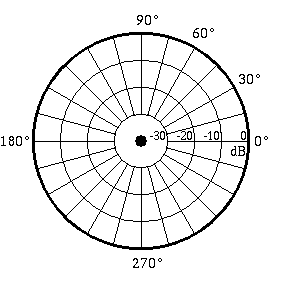 A monopole is a source which radiates sound equally well in all directions. The simplest example of a monopole source would be a sphere whose radius alternately expands and contracts sinusoidally. The monopole source creates a sound wave by alternately introducing and removing fluid into the surrounding area. A boxed loudspeaker at low frequencies acts as a monopole. The directivity pattern for a monopole source is shown in the figure at right.
The animated GIF at left shows the pressure field produced by a monopole source. Individual points on the grid simply move back and forth about some equilibrium position while the spherical wave expands outwards.